Berkshire Asset Management, LLC ("Berkshire") is located in Wilkes-Barre, PA. Berkshire Asset Management, Inc., ("Berkshire, Inc.") was formed in 1986 as a registered investment advisor focused on US equity management for high-net-worth individuals and institutions.
Rather than solely focusing resources on marketing and raising as many assets as possible, Berkshire believes focusing on investment results, offering a limited number of strategies and communicating clearly with clients is the most rewarding way to grow our business. It is extremely important to us that our investors have a clear understanding of the key tenants of our philosophy and an appreciation of our firm's culture.
Throughout the 1990's, the firm grew in assets and reputation. By implementing a well-crafted investment philosophy, and providing quality service, the firm attracted attention as a boutique investment firm. In 1999, Berkshire, Inc. was sold to Legg Mason.
Seeking to once again have full control and autonomy over its strategic direction, senior leadership repurchased the firm in 2007, forming Berkshire. Berkshire is once again 100% employee owned and operated. The current investment team has worked cohesively since the mid-1990s, and the firm has experienced extremely low professional turnover throughout its entire history.
In 2009, Berkshire wished to capitalize on what it perceived as a multi-decade opportunity created by the financial crisis, particularly in high quality dividend paying stocks. Berkshire leveraged its existing reservoir of company research and large cap expertise and launched the Berkshire Dividend Growth Strategy. The strategy currently enjoys local and national reach through a select number of third-party distribution channels.
Most recently, in December2022, iM Global Partner, a global asset management network, made a strategic, non-controlling investment in Berkshire.
Rooted in Wilkes-Barre, PA, Berkshire has practiced timeless investment principles for decades… Investment principles that are "Always in Season".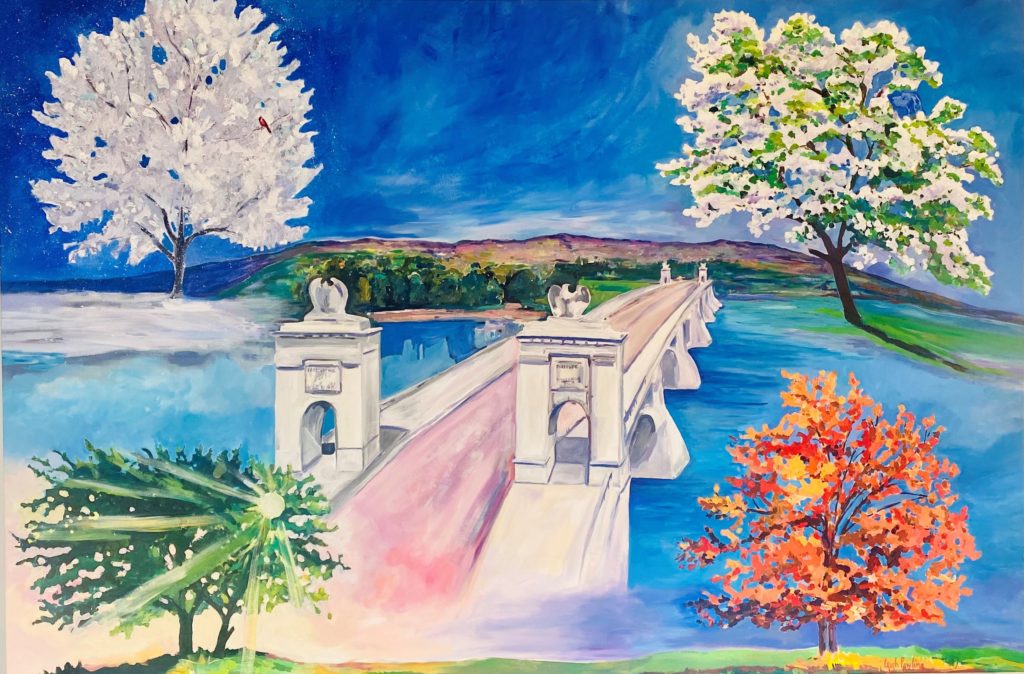 (Artist: Leigh Pawling Studio)
Berkshire Firm Level Disclosures and Documents
Berkshire Dividend Strategy 2021 GIPS Presentation
Berkshire Form ADV Part 2A 3.30.2022
Berkshire Form ADV Part 2B 3.30.2022
Berkshire Form ADV Part 3 Form CRS 3.30.2022
Berkshire Privacy Policy 5.15.2020
Berkshire Asset Management, LLC ("BAM") is a Registered Investment Advisor under the Investment Advisors Act of 1940. Registration as an Investment Advisor does not imply any level of skill or training. *Berkshire Asset Management, Inc. was formed in 1986 as a SEC registered investment adviser. In 1999 the company was sold to Legg Mason. In 2007, senior leadership repurchased the firm, forming BAM. All information contained herein is for informational purposes only and does not constitute a solicitation or offer to sell securities or investment advisory services. Access to BAM is only available to clients pursuant to an investment advisory agreement and accepting delivery of BAM's Form ADV Part 2A, 2B, and 3. You are encouraged to read those documents carefully. BAM manages portfolios for individuals and institutions. All investing carries risk including risk of principal loss. No statement made herein shall construe investment advice. All statements made herein are opinions of BAM and subject to change. Berkshire assumes no responsibility towards the accuracy of the data included.